Spencer Schneider resides in New Bedford, MA where he developed interests in health and fitness training and basketball as well as volunteering and supporting charities related to his passions for cooking and skateboarding.
As a kid, Spencer enjoyed a diverse range of hobbies including sports, music, reading, and cooking. In high school he was involved in rugby, surfing, basketball, hockey, skateboarding, and snowboarding. He went on to continue to play rugby and is interested in joining a club team in his local area. More recently, he has become interested in boxing as well as golf and yoga. 
Outside of sports, Spencer Schneider excelled in music as a member of the school pep band as well as a member of a rock band with a group of friends. While he hasn't continued on his music path, he still enjoys playing guitar every once in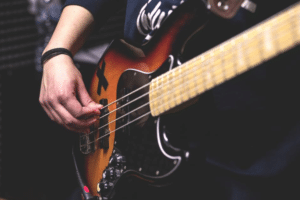 a  while. He also attended Berklee in Boston, MA for a summer semester in 2012 taking courses in Funk and Blues, Music Theory, and Electronic Production & Design.    
Cooking is another hobby for Spencer Schneider that has turned into one of his greatest passions. When he was younger, he would always help his parents cook and has also gained experience working in restaurants over the past few years. After gaining this experience, he decided it would be great to combine his passion for cooking with his passion for volunteering and community work. He began volunteering with Second Harvest Food Bank to help families and children in need receive access to food and other valuable resources such as nutritional education and community kitchens.
Having made a difference with cooking, Spencer Schneider decided he could contribute to the community in other ways that related to his passions. As an avid skateboarder, he has found that skateboarding and the community surrounding it have made numerous positive impacts on his life. Through the skateboarding community he has found numerous charities and nonprofit organizations that serve to help kids and other individuals find their place in the world.
Professionally, Spencer Schneider has developed his own fitness facility and health and fitness program called Spencer Schneider Training. Within the facility, he has built customized training programs related to boxing, basketball, boot camp and other fitness routines as well as meal prep training programs to help individuals stay on track with their diets and health and fitness goals.
As a fitness trainer, he particularly enjoys developing programs that incorporate sports play both for athletes looking to improve upon specialized skills as well as every day individuals looking to add some extra fun and competition into their workouts. With Spencer Schneider Training he has developed various athletic programs including basketball training for individuals of all ages, skill levels, and abilities.
Through his fitness training programs as well as his charity and volunteer work Spencer Schneider hopes to make a lasting impact on the lives of others and create positive change in the world.